Link to Us
Webmasters and Site Owners
Want to link to us? We would be truly pleased if you find that this site could be of value to your own website visitors.
If you have a related site and would like to place a link to us on your website, http://www.breakfast-and-brunch-recipes.com, please link to our home page using the following html:


Here's how the link will look on your website:
Breakfast and Brunch Recipes - Your time is valuable! Find delicious, quick, and easy breakfast and brunch recipes for quiche, breakfast casseroles, French toast, pancakes, waffles, fresh fruit, doughnuts, coffee cakes, quick breads, and muffins. Free newsletter and blog.


More Webmaster Resources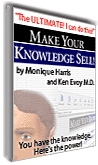 Make Your Knowledge Sell: Turn knowledge into revenue. Sell your brain on the Net. How to brainstorm, create, produce, and sell your own infoproduct.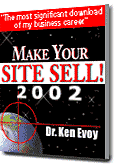 Make Your Site Sell 2002: The definitive work on making any Web site SELL! Widely acknowledged as "the bible of selling on the Net."



No matter what you want your Web site to sell, Make Your Site SELL! 2002 (MYSS! 2002) shows you how, like no other book or program ever has. When you use the battle-proven strategies in this digital book, you will attract motivated, targeted customers to your Web site. Then you will sell them. Read More...



Have you been toying with the idea of setting up a home-based business to sell your Webmastering services? Or are you already running your business but you realize that your weak operational skills will be a detriment to your longterm growth? (You know that, unfortunately, your great design skills can only carry you so far.) Read More...


Search this Site
Looking for more options? Search this site.